Quality and Affordable Housing in Legendary Sturgis, SD
Imagine not having to do any lawn care or snow removal, yet live in a home, not an apartment. We saw a need for quality, affordable housing in Sturgis, SD and developed Wildflowers Townhomes. This is not a typical apartment with someone above or below you and no way to get outside except through a hallway. This is very much like a ground floor home but with no maintenance!
This is not just for retirees but people of all ages. Many people work hard and don't want to use their weekends keeping up a home. This is the perfect spot for you.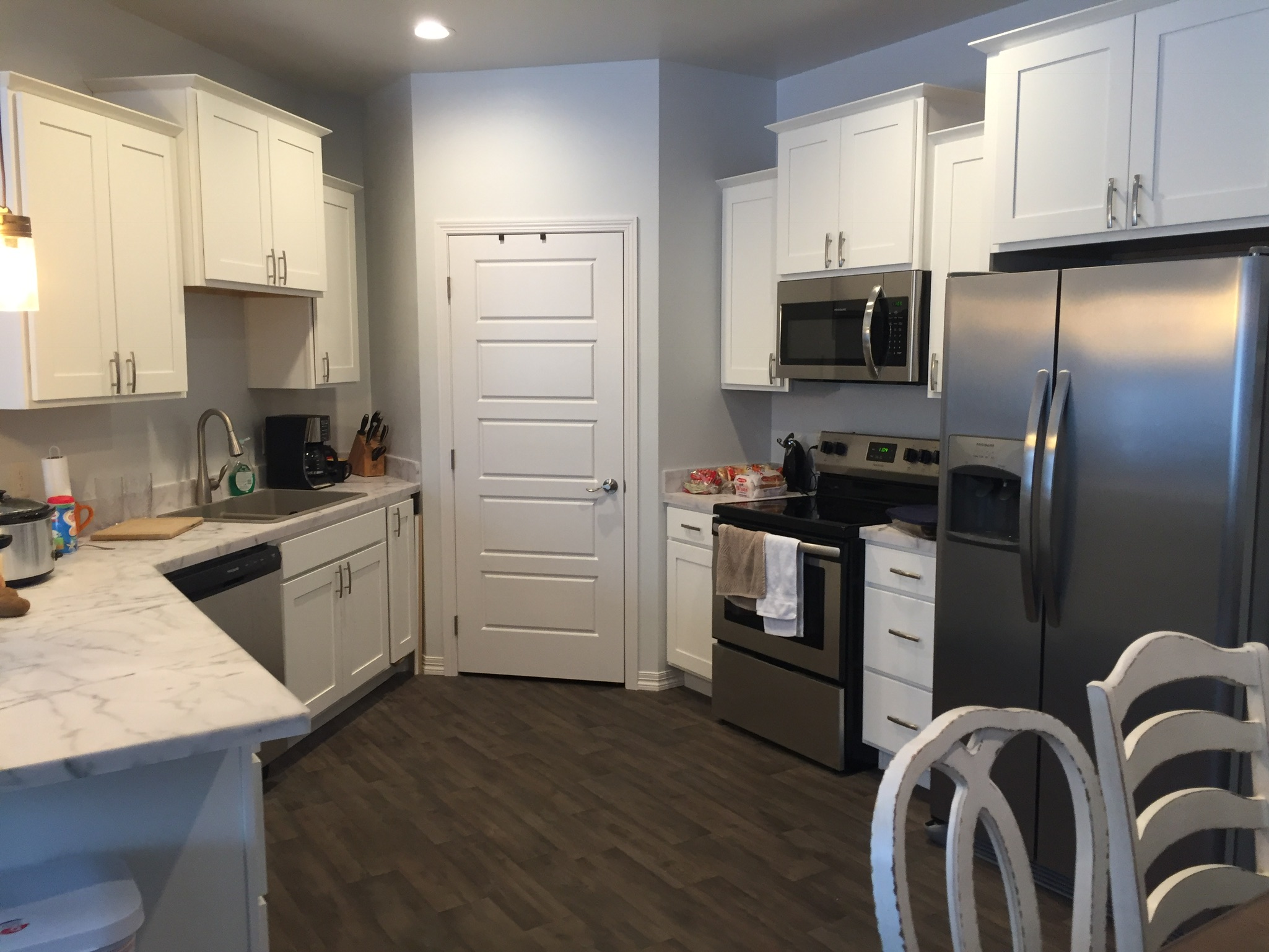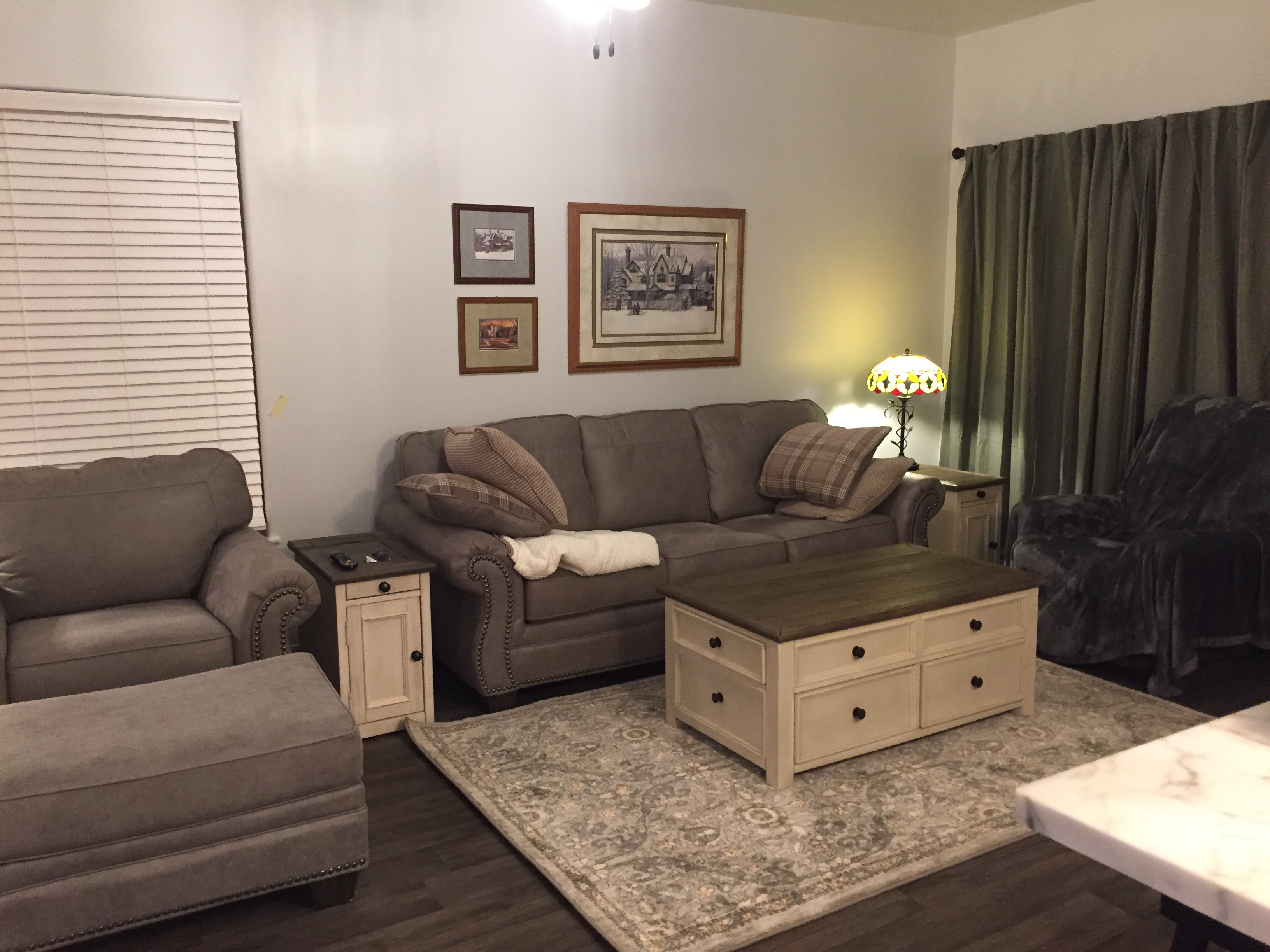 There are no steps in any of the units. While we built them with seniors in mind, the tenants are made up of all ages. Everyone appreciates ground floor living for easy access with groceries, laundry, children, pets.
They are roomy two bedroom units with very large, well appointed, large kitchens with islands and a one car attached garage.
Just move your things in. No Home Owners Association Fees.
Built in January, 2019. Landscaping completed July, 2019. We feel confident that there are no other apartments/townhomes that have this square footage with attached garage and ground floor quite like ours in Sturgis. Two roomy bedrooms with two full baths. Huge kitchen with a large pantry. Single car garage with double concrete drive for extra parking.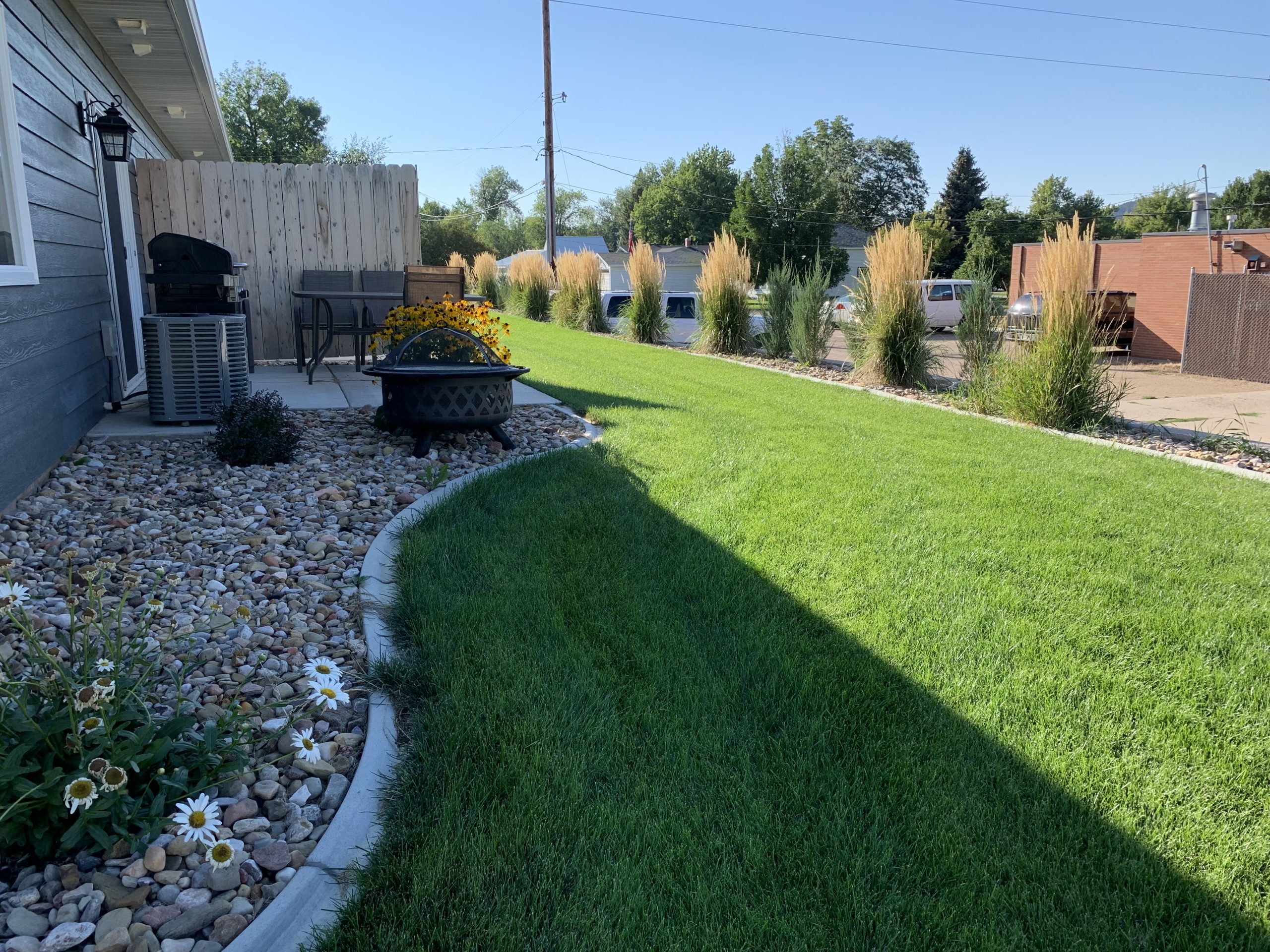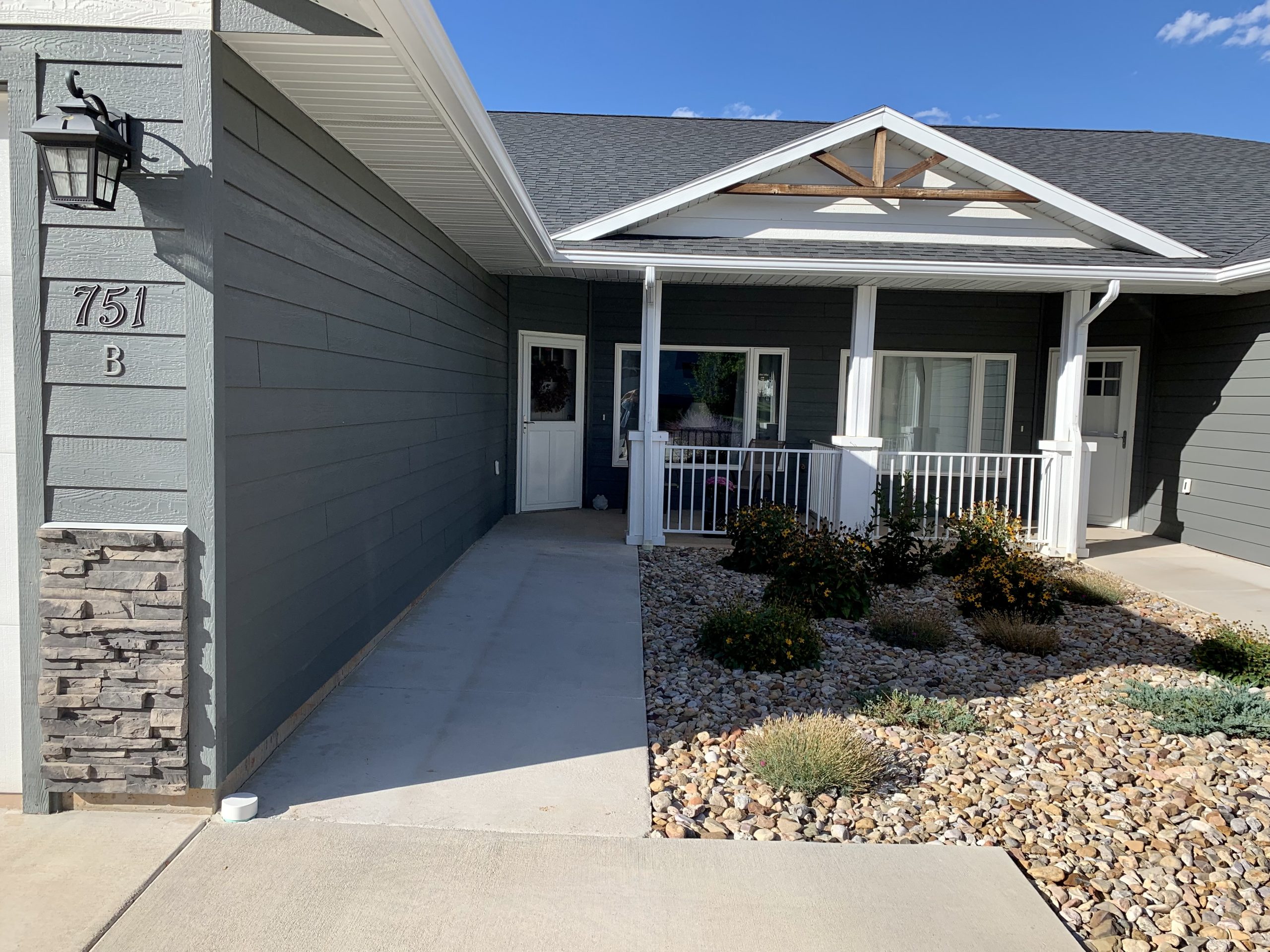 To rent or for questions:
Peggy or Tim Heuston at 605-431-1415